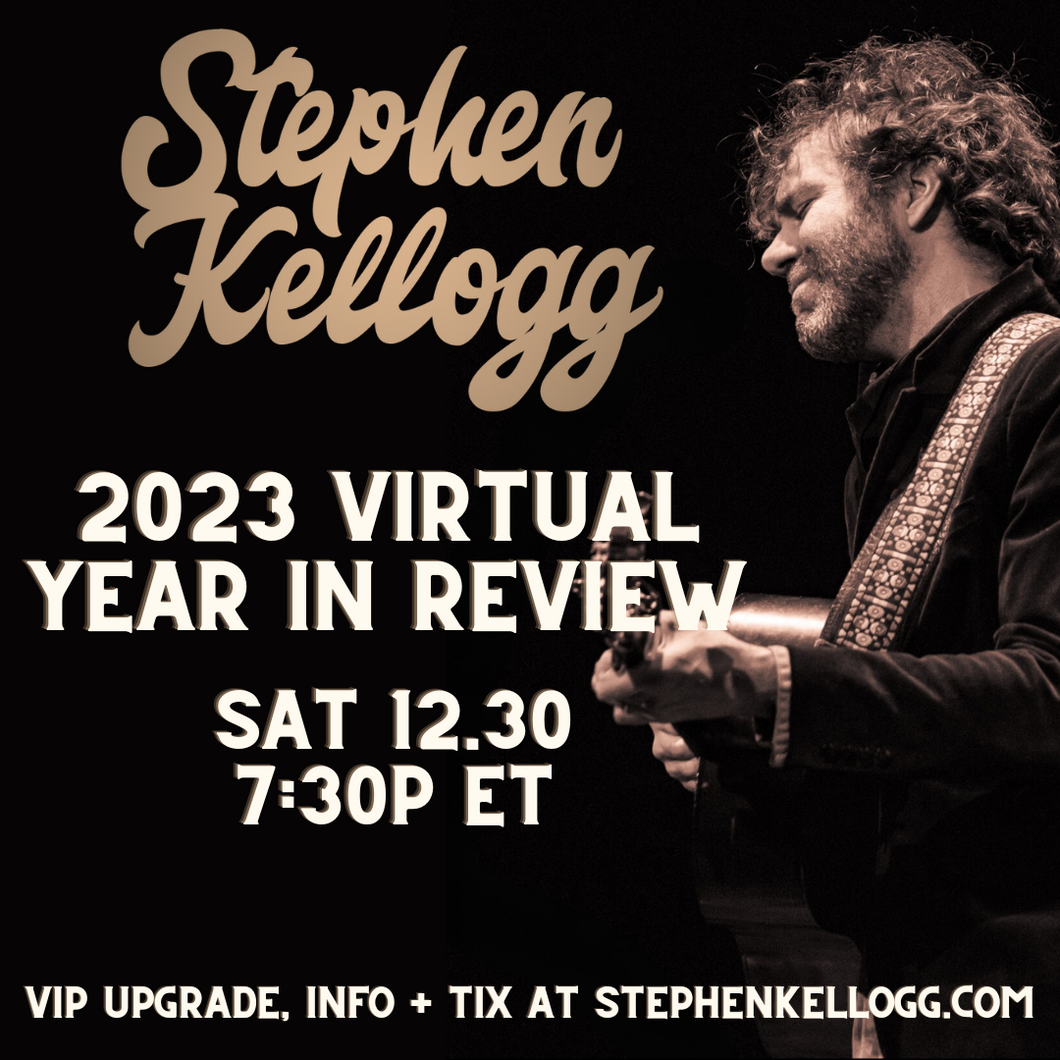 2023 Year in Review Virtual Show
Regular price $37.50 Sale
Join SK for our annual virtual show! SK will be playing a "Year in Review" show on December 30th. If you want to extend your time with SK, be sure you grab a meet and greet ticket to join us for a pre-show toast and chat. Show starts at 730p ET, & will be available to rewatch for 48 hours.
There are no physical tickets to this event. You will receive details from Dale 2 days before the show. If you order 12/29 or 12/30, you WILL receive info in plenty of time!
NOTE: Tickets for Virtual Shows are nonrefundable.
Questions? Email Dale at dbcampbell@marionettemgmt.com